Adoption ~ Butterfly Princess
In April 2015 I visited Vietnam on an Epidermolysis Bullosa (Eb) trip with Registered Vietnamese Charity
Helping Orphans Worldwide (HOW)
to assist with two groups of children living with Eb.
What is Eb?Epidermolysis Bullosa (Eb) is a rare genetic skin condition which means the anchors which bind skin layers together are missing. Mainly presented at birth with tiny limbs having massive open flesh wounds that can often take months if not years to heal. Most parents do not know they have the defected gene until their baby is born with this condition. There are 4 types of Eb, and many subtypes, each depend on which skin layer is effected. A biopsy will diagnose this. Life expectancy is around 36yrs (in Recessive Dystrophic Eb) and infancy (in Junctional Herlitz).For the rest of their lives its a routine of severe pain, bathing, skin care, lancing blisters, pain medication and specialized bandages (for those who are lucky enough to have access to those supplies).
First group were in Hai Phong, 8 children. I met with them at a function room, spoke to each family individually giving advice and showing them how to use the specialised dressing for Eb. Second group was in Hanoi, 4 children. Again I spent a few hours giving advice and going over wound care, offering advice and tips how best to use.
I had brought with me
37kg
of Eb wound care supplies that had been donated to my foundation
The Butterfly Network Here2Help
via a wound care program I run for Eb people around the world living in severe poverty.
During my visit I went to an orphanage where a little girl was living with Eb. I knew all about this little girl as Helping How had assisted with her after she was abandoned as a baby. So meeting her face to face finally was like a dream come true. My heart actually skipped a beat on seeing her! A sweet little girl, not very vocal but you could see her character immediately! Crazy but I had already made enquiries before I left the UK as to IF I could adopt her but had no replies. That did not put me off....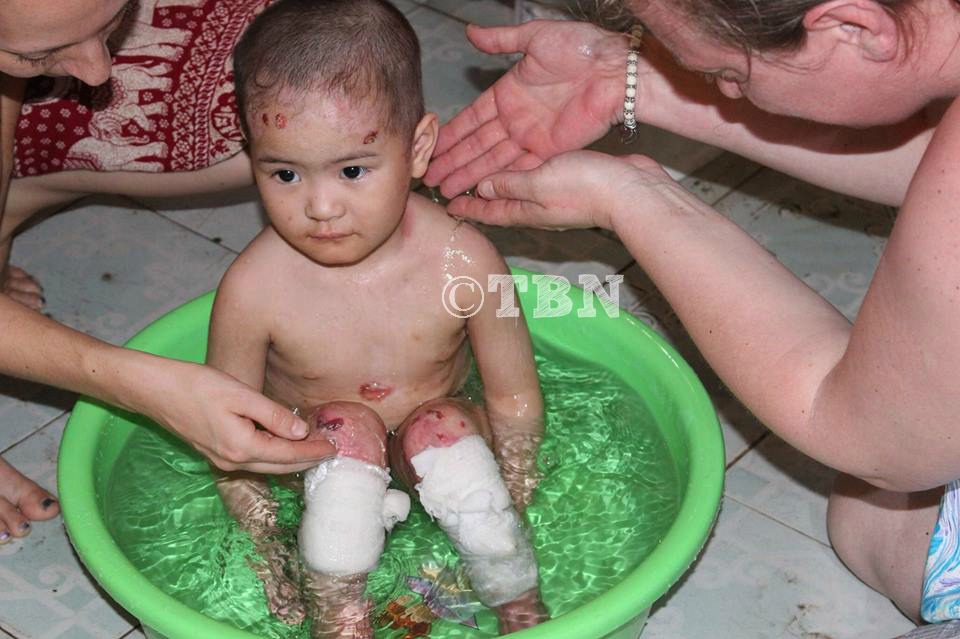 Spending those few hours with her, giving her a bath, tending to her wounds/blisters and teaching staff & volunteer's how to do a dressing change just made my whole year. We played together and the volunteer's captured so many photo's that I will forever treasure, oh that smile!! This little girl has completely stolen my heart.
Watching her wave as I left the orphanage was so difficult but my mind was already made up. Whispering to her "Tam, I will be back for you"....I kissed her cheek and left.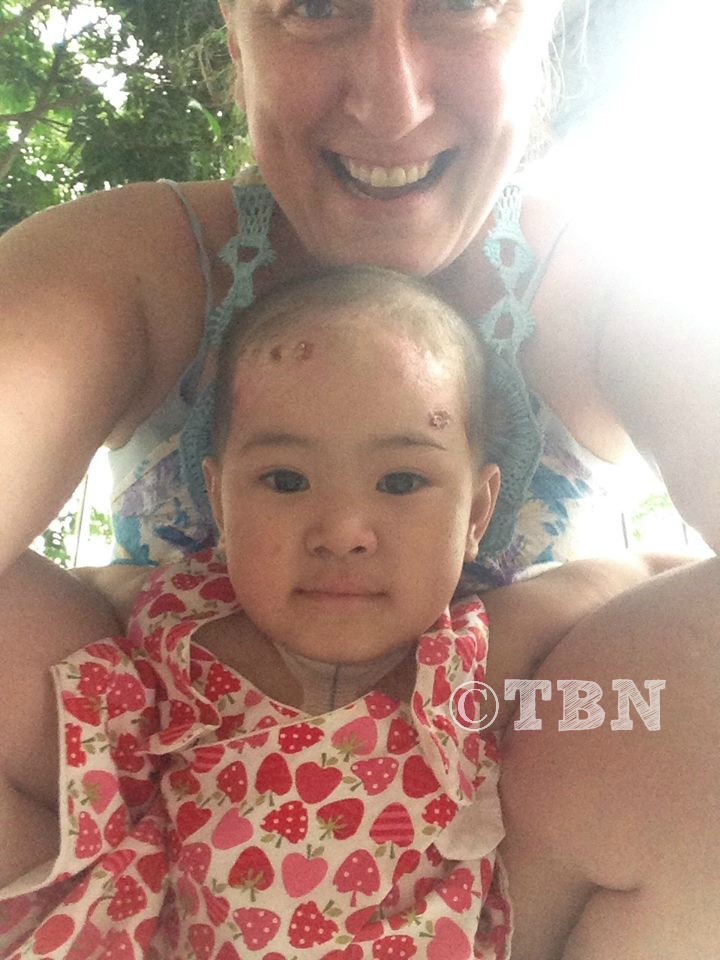 It was a unanimous vote in my home..... Not that it was needed but
"We wish to be her forever family"
, loving her unconditionally and ensuring her condition is treated correctly here in the UK.
But it comes at a cost... We need help with fund raising. This is where you guys come in..... I hope!
Will you help us bring our princess home?!
Please know we will be holding fund raisers as a family too, to raise such a HUGE amount
The total cost has not yet been revealed to us but we are guessing in the region of approx
£15,000 GBPThis will include:
Home Study
(UK)
,
House check
(UK)
,
Police checks
(UK)
,
Vietnamese Lawyer
(Vietnam)
,
Cost for filing for adoption
(Vietnam)
,
Translation of documents
(UK & Vietnam)
,
Flights
(cheapest)
,
Accommodation for possibly 3 weeks stay
(I am no princess & will stay in the cheapest)
,
Visa to bring her home,
Return flights including Tam's
(cheapest)
We are aware this is a
HUGE
ask but our income doesn't allow for these kind of savings.....
Will you help an orphan become part of a forever loving family?!
ʚϊɞ Thank you for taking the time to read ʚϊɞ